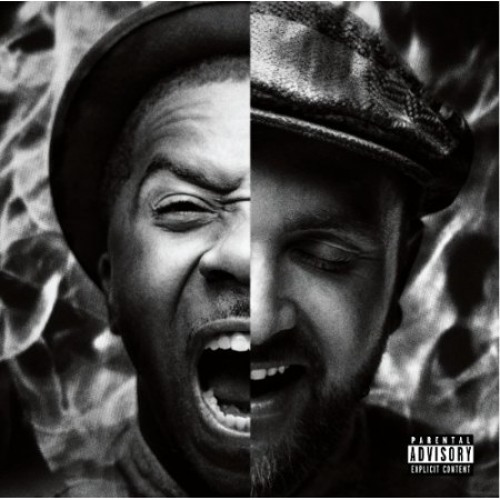 After dropping the pre-mixtape "The Warning" back in January, I thought to myself "how is the album gonna compete with this?". I was blown away by the mixtape alone and was hoping that the album would be just like it. And to my hopes it did and exceeded it.
I'm starting to think that Exile is the medicine for a classic album. Between Blu's "Below The Heavens" and Fashawn's "Boy Meets World", "E&J" follows the legendary marks the previous albums did. Now all three (Blu, Fashawn and Johaz) are different types and styles of emcee's but it's like when Exile is apart of a project, there is a certain way that the albums turn out similar wise. Maybe there's just something about Exile's beats that makes an artist wanna make a certain type of song and hooks.
This album starts off strong with "The Beginning" as Johaz comes out swinging spitting "Speak universal greed is what I only quote. Grab my mic, 1,2, all she wrote". Johaz adds a certain presence to the album with a style and voice similar to Planet Asia, that grabs your ears. His flow is on point, his delivery is perfect and his lyrics are way above average.
As for the features, they blend perfectly with each song and they all compliment Johaz's style as he does them. Co$$ impressed me the most with both verses from "Drugs" and "Cali Dreamin". Fashawn also spits some fire on "Cali Dreamin'" where he says "Cali streets wasn't made for the humble of the meek, more the jungle where we hunger for peace".
There is honestly nothing I can say bad or dislike about this album. It has everything I could ask for, dope beats, dope lyrics, dope content. Only February and already I heard a classic album that will be on the Top Of The Year. Looking forward to more from Johaz, he has my attention fully. And as for Exile, one of the dopest producers, hopefully I can hear more of him spitting in the future, possibly an album.