Latest Posts
You may have seen Sha Stimuli's powerful new video, "ToGetHer". The thought-provoking song is now liberated for all to stream and download through all digital outlets.
Starting in 2016, Sha had left a number of indications to let the fans know that he was once again making music. "Sticks and Stones", "New Jordans/A Poem for Mike", and a few features later, the comeback is now official.
The message behind "Together" or "To Get Her" is best described through Sha's own words:
"Without Her, life is a struggle, in order to get Her, I wonder if we need to truly come together. Or is it better for ethnicities, sexualities, and nationalities to continue to celebrate their pride and embark on separate paths? When love conquers all, anything can be accomplished. The police brutality, racial profiling, and targeted violence can be silenced if we see all humans as not just equals, but as ourselves."
Queensbridge's very own, Blitz, drops off his latest single "Salute". The knocker was produced by Sha Money XL. Blitz has only ever been heard on a few select records with the QB legend himself, Nas, so his name has garnered an urban legend-like reputation. The single is set to be apart of the upcoming release from the Queensbridge United collective coming later this month.
Ears up!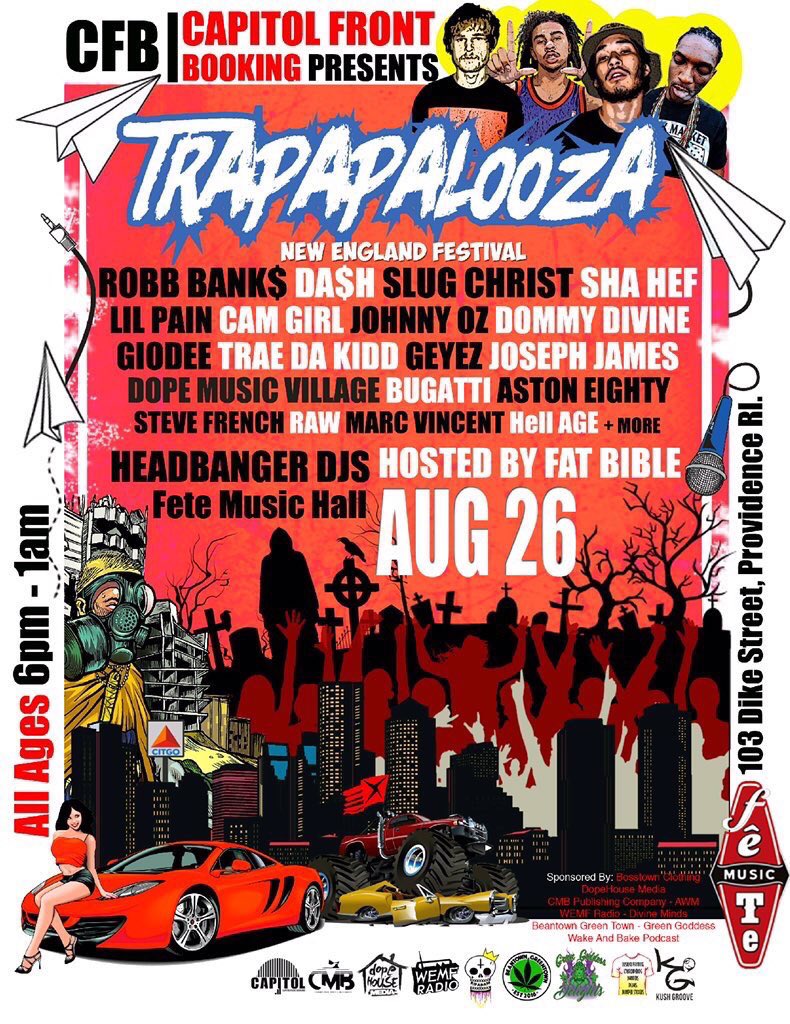 We're gearing up for coverage at this year's "Trapapalooza," going down on August 26th in Providence, Rhode Island. The roster is packed with some serious talent, both acclaimed and those you'll wish you had heard earlier. Headliners include Robb Bank$, Da$h, and $ha Hef, all of which have perfected the craft of grimy storytelling. The event is set to go all night and supply live chefs, food trucks, games and of course headbanging sets.
Don't miss your chance, purchase tickets
here
.