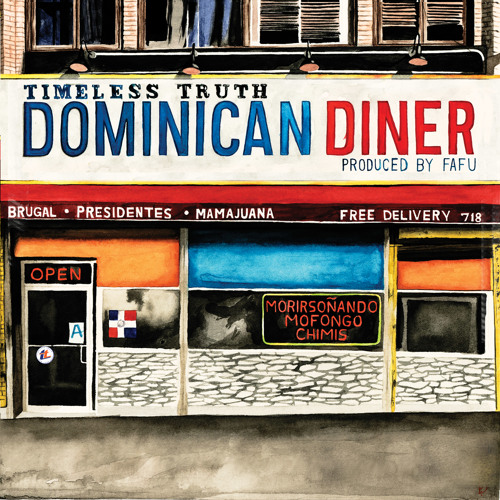 The dope New York duo have finally released their awaited 8 track EP "
Dominican Diner
" after dropping a few dope singles in promotion. The EP is entirely produced by Fafu and features guest appearances from Eliki and Maffew Ragazino. They state:
"Dominican Diner is dedicated to everyone who reps their culture unabashedly. To Queens, NYC, 'Lo heads, vintage gear addicts, graff writers, and hip-hop fans all over the globe."
Get it
here
.