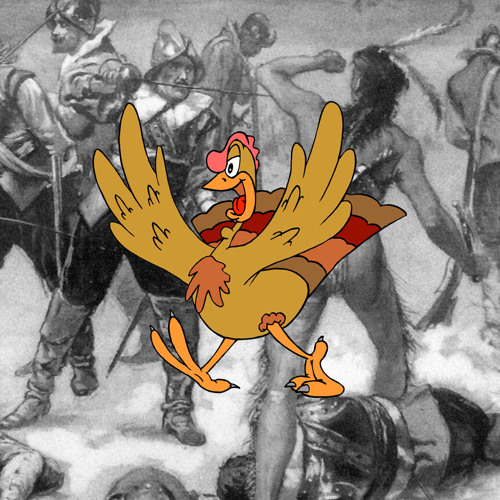 The featured Dark The Super joint is not the only time we will hear Homeboy Sandman before the Holiday weekend. "
Happy Thanksgiving
" sees the Stones Throw artist collabing with The Beatnuts Pyscho Les to help bring the spirit of turkey day our way. He states:
"This cut is called 'Happy Thanksgiving.' It's the story of a Native American going out like a champ before being slaughtered by European settlers."