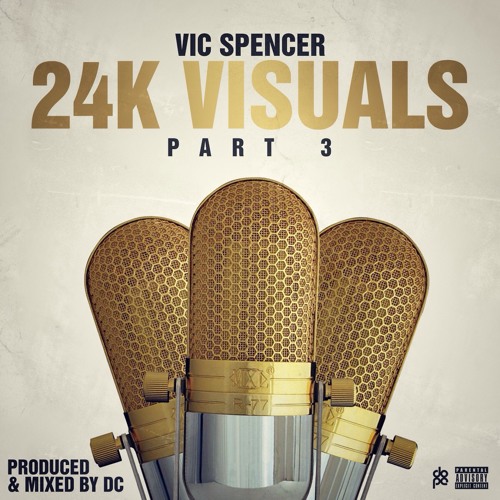 Vic Spencer is back with the trilogy "
24k Visuals pt. 3 (The Last One)
" for the "
Red Button Series: Chapter II
", and it appears Spencer is once again inspired by St. Louis soul-sensation, Coultrain. A Coultrain sample appears on the other two 24k Visuals, but this song Love....Meaning seems to hit home more for Vic. He states;
"I was in a real bad place when I first heard the Coultrain record back in 2008, straight up", Vic said as he confidently tells me about how why he put Love....Meaning as a intro. "Then I felt happy as fuck, I could have cried right there on the spot because of my love for the game, man. Love really lost a meaning and this record restored it."