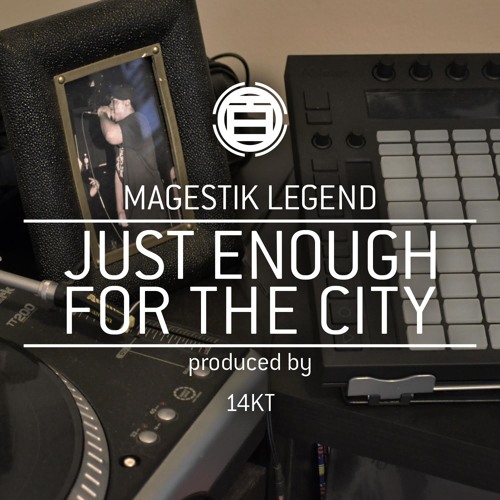 From off the 4 and 1/2 star album "
Legend Has It
" from Black opera emcee Magestik Legend, comes the 14KT produced Stevie Wonder inspired single "
Just Enough For The City
".
"Just Enough For The City" was originally meant for a freestyle project I was working on with 14KT. We were just blindly picking up random records out of a pile and making freestyle beats out of whatever sounded good. The goal was for every beat to be made in minutes and for every verse to be a real freestyle. Nothing was written. As KT was making the beat, we somehow came up with a quick hook idea and KT plaid keys to the melody. I took the track home to The Legend Lab studio and freestyled whatever came to my head first, with a 5th of Hennessy as my copilot. This track is one of many from that freestyle batch."