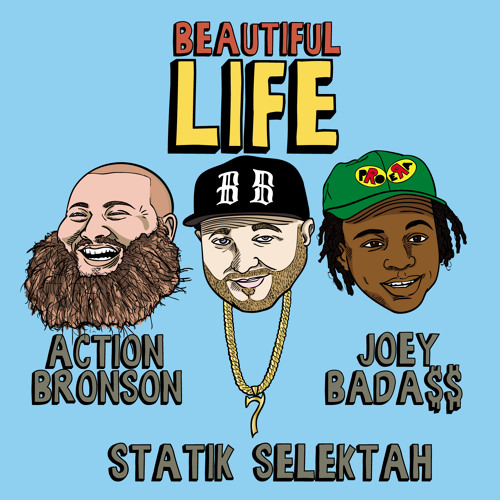 With the announcement of his forthcoming "
Luck 7
" album, super producer Statik gets frequent collaborators and all stars Joey Badass and Bam Bam for the first single. Stream and check out the tracklist below and get the album when it drops on July 7th on Showoff and Duck Down.
Tracklist:
1. Intro ft. Hannibal Buress
2. Another Level ft. Rapsody
3. Beautiful Life ft. Action Bronson & Joey Bada$$
4. Hood Boogers ft Your Old Droog & Chauncy Sherod
5. The Locker Room ft. Dave East
6. In The Wind ft. Joey Bada$$, Big K.R.I.T. & Chauncy Sherod
7. Crystal Clear ft. Royce Da 5'9"
8. How You Feel ft. Mick Jenkins
9. Murder Game ft. Smif N Wessun, Young M.A & Buckshot
10. Gentlemen ft. Illa Ghee, Sean Price & Fame of M.O.P.
11. Bodega! Ft. Bodega Bamz
12. The Trophy Room ft. Skyzoo, Ea$y Money, Domo Genesis & Masspike Miles
13. Sucker Free ft. JFK
14. Wall Flowers ft Your Old Droog, Termanology, & Lord Sear
15. Top Tier ft. Sean Price, Bun B, & Styles P
16. Silver Lining ft. ASAP Twelvyy, Kirk Knight, & Chauncy Sherod
17. Cold ft. Wais P & Jared Evan
18. All You Need ft. Action Bronson, Ab-Soul, & Elle Varner
19. Scratch Off ft. CJ Fly, Talib Kweli & Cane
20. Alone ft. Joey Bada$$
21. Harley's Blues