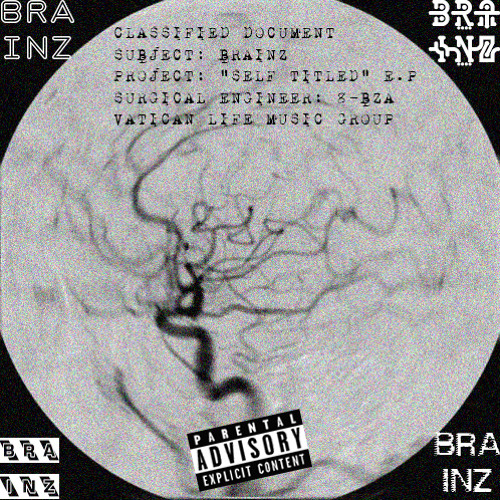 Rating:
★★★1/2
Features:
Cody Pope, Stevie Cash, DJ Myth
Production:
8-BZA
Young New Hampshire emcee, BRAINZ, has been steadily making his ground solid in the New England Hip Hop community. After a year of demos and consistent performances all over the region, BRAINZ has connected with art and music collective, Vatican Life Music Group, to release his debut self titled E.P.
Executive produced by emcee/producer/engineer/DJ, 8-BZA, and featuring Cody Pope, Stevie Cash, and DJ Myth, "
BRAINZ
" S/T E.P. is an unpolished, unapologetic, raw, and electric collection of songs that showcase the emcees extremely vivid detail and word play.