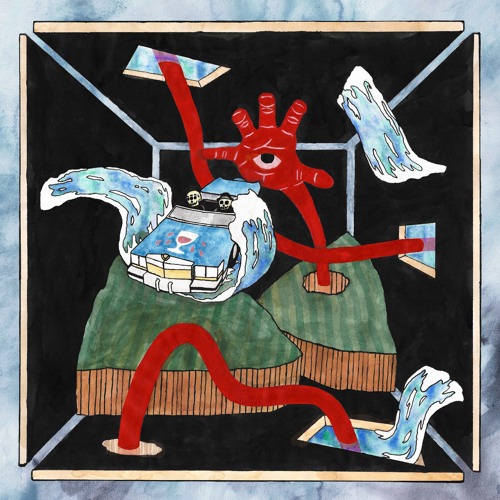 Following the success of "
The Subconscious Mind
" EP, Hiero member Opio and producer Free The Robots collab once again for their full length "
Sempervirens
". For the first single the duo drop the drum heavy "
Stoned Temple Pilot
" as they set up the album due for a September 4th release.
FTR:
I made this track with a certain rhythmic swing in mind to subtly break your neck. Simple, mysterious, and lazy with somewhat of a strait forward Hip Hop vibe. The background lead i added was inspired by 70's crime films. I remember Opio staying up all night in the forest shed studio to record the vocals this. The finished song felt like an honest representation of everything that could go on in your head while you're vibing out in the middle of nowhere by yourself.
Opio:
I recorded Stoned Temple Pilot up at the cabin in Russian River late at night all by myself. The beat is dark dirty and dusty and it matched my surroundings perfectly. I was out there without any media stimulation, no cell phone service and spotty wifi at best which left me with nothing but my imagination. Lyrically,this song is quite visual, when you hear it you can almost see what I'm saying. like to paint pictures with words and I feel like this is a great example of that.