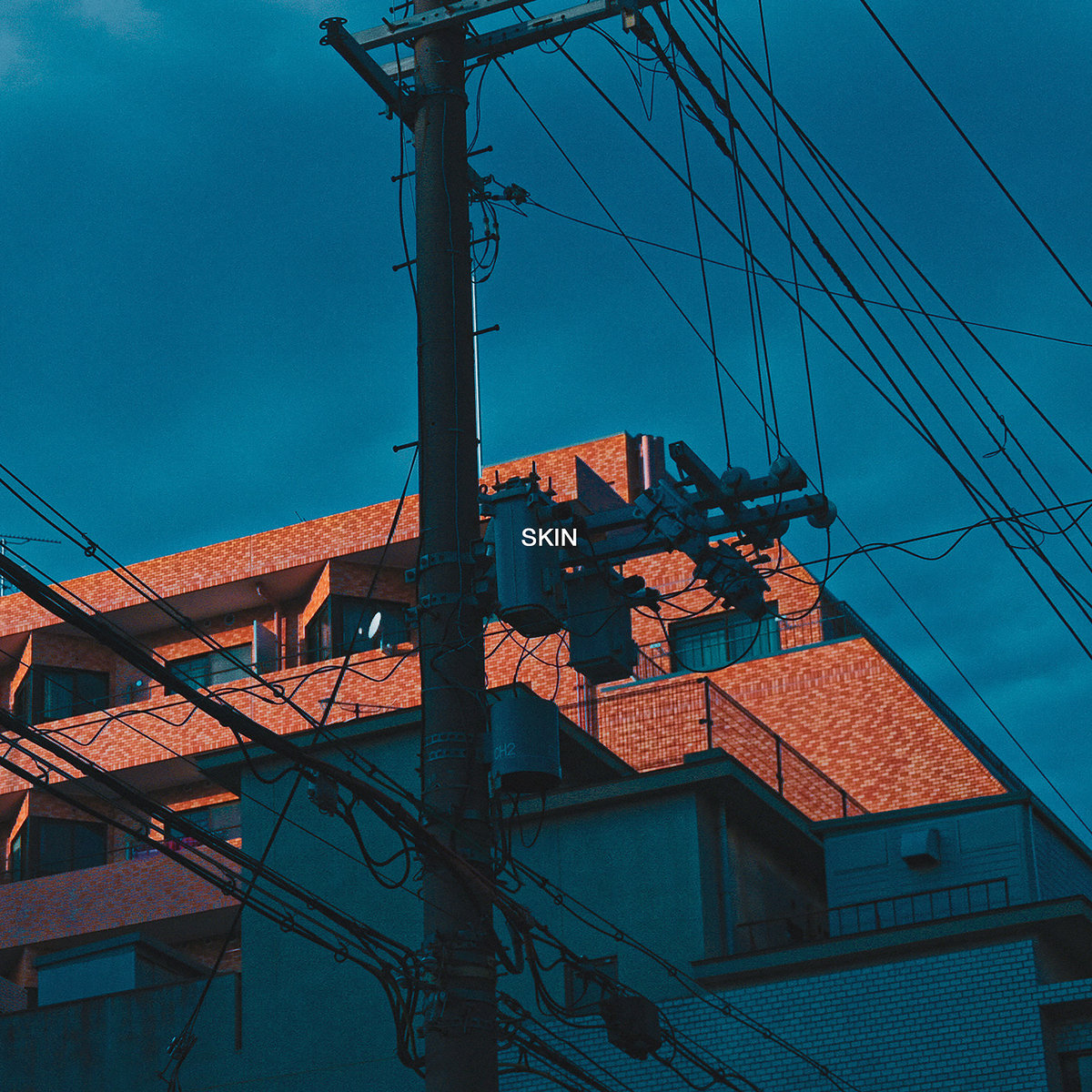 This album was released on February 26th this year.
Rav
, Kill Bill & Scuare are perhaps the three most popular artists on the EXOCIETY label. I first became familiar with all of them in late 2017. This was back when I was trying the whole Patreon thing. Someone requested a ton of reviews for different projects released on the label, and I thought they were really cool. As I've stated before, I'm infamous for my anti-weeb rhetoric, but it doesn't bother me too much when it's in music. They'd have to have some weird ass hentai samples for me to be totally turned off, and I doubt they'd go that far. Anyway, last year Rav & Kill Bill released a collaborative album entitled NEW MOON. I liked the album, but I think I kinda underrated it. I definitely didn't praise the song Fair One enough. I love that track. I listen to it all the time. They went on to release an EP called Solar Flare later in October, which I didn't listen to until 5 minutes ago. I personally like Solar Flare more, but they're both good projects. That song Frostbite is amazing. Anyway, Scuare is someone I haven't heard from in a while, so I was happy to see his involvement in this record, and I'm looking forward to enjoying his presence. I'm hoping this'll be even better than NEW MOON & Solar Flare, but I'm gonna try to keep my expectations in check.
1. Worth produced by Gold Midas
Kill Bill has always had a super deep and distinctive voice, but when it's paired with this super light, floaty, jazzy instrumental, it's far more noticeable than it usually is. His verse was really great; I loved the Armor King reference, and that Solidus Snake double entendre was hard. The hook from Rav is actually really cool too. It sounds like they really drowned him in reverb, but it ended up being really dope. I hadn't heard an actual rap verse from Scuare in a while, so it was nice hearing him here. He's still got that A-grade flow. His verse was great. I honestly think Rav had the best performance here though. He really killed that last verse. His flow was godly, and he was rhyming his ass off.
This that big dick flow at peak performance
Fuck an applause, I don't seek endorsements
Rather be supportive of what I deem important
Rather be recording
Rather seek rewarding experiences
This is actually a really goddamn great intro. The production from Gold Midas is really good, and every verse here is far above average. The banter at the beginning and end of the song is genuinely entertaining too; it sounds like they had a lot of fun recording this shit. This song is dope as hell.
2. down.exe produced by driver
This is a major highlight on the album in my opinion. The beat here is actually pretty amazing to me. I love the little bell loop, and the hard hitting, yet dusty lo-fi percussion fits over it perfectly. I really love the opening verse from Rav too. I feel like he's really good at rapping about mental illness.
The voices still present, but I don't engage them
Melancholy keeps on trying my patience
Self-doubt tries supply my self-hatred
As much as I love Rav's performance here, Scuare almost seemed like he was showing off on that second verse. His flow and rhymes were superb.
It's hard to contain my expression when target's changing direction
Etched in his brain and obsessing, never the same, I'm redirecting
Left in this daze I need to end this effortless waste for me to exit
Yeah I can't wait to see the next shit, it's not impressive
His flow during this quatrain is so fucking smooth; I love it. His sung hook is really nice too. The closing verse from Rav was also fantastic.
My head always in the clouds, and it's time my body follows
"Can't nobody do it for me" is the motherfucking motto
I won't wallow in my misery, that isn't me tomorrow
If I'm rotten at my core, I'll rip it out my avocado
Honestly, there's not a single aspect of this song that I don't love. I think this is one of the best songs I've ever heard from an EXOCIETY act. This shit is dope af.
3. Celadon produced by Kill Bill
Once I got to this song, I was really surprised by how much I'd been loving all the beats up to this point on the record. I'd never had an issue with the production on an EXOCIETY release before, but I feel like this is the first time that the beats were really blowing me away. Bill's production on this song is glorious; I love the way those horns sound. The opening verse from Scuare is great too. The way he ended it was really nice.
I need to grow
But still, I seek the same roads
Sometimes the answers in me aren't the ones that's best to know
Sometimes the radar jams and I can't exit on my own
Sometimes I need a plan it's back to X's and the O's
The second verse from Kill Bill is super well written as well.
I ain't Mr. Fantastic, I'm stretched too thin
Pressed my sticks to the boards and still let you win
You watched me grow from out the vines & never cut me when I stuck you
I hope I never see the day those "love me"s turn to "fuck you"s
As impressive as those two verses were, once again, I kinda feel like Rav bodied this track. The way his verse was written was just really captivating to me.
I start my day by carving it out of the hardest clay
Trying my darnedest, aiming to reconstruct the shape
But since it hardens way too promptly
I disregard the detail instead concentrating on getting it roughly
That line about putting on his dancing shoes for whatever reason just seemed really playful in a childlike way—so much so that it's almost scary. I'm not trying to be funny about that; it's one of those situations where it seems so innocent that it's creepy. I'm probably the only person who felt that way, but I got some morbid undertones from it for whatever reason. I don't know how to explain it. Maybe it's because of all the dark lyricism that surrounded it.
I need to find a better hobby
Than lying to myself it never calms me
My smiling face these days closer resembling a zombie's
Me running from my pain seems to inevitably harm me
Anyway, this song is awesome. All of the verses are great, and the production is spectacular. This shit is dope as hell.
4. Through the Fog produced by Rav
Once again, I was blown away by the production here. It's a really interesting beat. It almost sounded kind of Electronic to me at first. The opening verse from Bill is fantastic. His writing here is really poetic. I'm pretty sure he's rapping about being in an unbalanced, abusive relationship.
When we was young you told me you'd hold my hand and jump
I didn't know you'd let me fall when your shit cramping up
I'm sinking through the ink, feel it closing in
You'd try to nurse my wound when you had broke the skin
A trait as old as sin, it's hands through the garbage
I watched you lie to me while we danced through the carnage
The way Rav's verse starts is fucking awesome. Not really because of the writing though. It's just the way that the production kinda sets him up. It sounds really cinematic and cool. Once again, his verse is really well written.
Turns out, once the curtain's down
The Tooth Fairy's dead and their words cast doubt
Childish bricks in a dirt glass house
Ashen wings that can't surpass clouds
I personally think Kill Bill stood out the most on this track in particular, but they both did a really great job. This is another one of my favorite songs on the album. I think it's dope af.
5. Halve-Life produced by Scuare
This song has another pretty chill instrumental. I feel like Freddie Gibbs would kill this beat. The sample kinda sounds like something Madlib would flip. The first verse from Scuare is great; once again, there were a lot of references to mental illnesses. There was a line about it being hard to battle psychosis, which was cool. I wonder if he actually is or was psychotic at some point or if it's just a line in a song. I love his flow here, especially as his verse progresses.
I don't know, but time will tell
As I grow old, I find more Ls
But I feel closer to my whole self
So I'm less concerned if the rhymes don't sell
This track has a really warm, comforting atmosphere in my opinion, especially when Rav starts singing the hook. The second verse from Rav was pretty nice. Bill killed that last verse. I can't decide who had my favorite verse on this track between him and Scuare. Everybody here did a great job though. This is one of the less entertaining songs on the project for me, but there's not really anything in particular that I dislike about it. This shit is dope.
6. Breathing Underwater for Dummies produced by Gold Midas
The way the previous track segues into this one is really cool, and I really love the production from King Midas. This is one of the best beats on the album in my opinion. It also matches the title of the song because it reminds me of the underwater theme from Super Mario 64. The sung hook from Scuare is pretty good to me. I was kinda torn on it at first because it admittedly does sound a little goofy, and I'm sure some people will probably really dislike it, but I personally don't really mind it at all. The verse from Rav is pretty solid. These lyrics are painfully relatable…
Never can I vibe with nobody 'less I'm high
Don't let me express my mind
[Or] else the conversation dies
My thoughts are best left inside
Soon as I sense I'm despised
Hide the venom and my pride
I'll deflect with a disguise
The second verse from Bill about masking his emotions was fantastic. Basically, the whole track seems to be about them drowning in their insecurities and emotions.
Can't let 'em know what I'm feeling
I paint my face in the gaudiest ways
It's like showing my hand is the ancientest sin
So I'm faking a grin while I'm walking in place
A more substantial contribution from Scuare would've been nice, but he did a nice job with the hook and the short opening verse. This is dope as hell.
7. Belong produced by Rav
This is the only track on the album that I don't really care for personally. This song definitely has my least favorite instrumental on the album, but it's still pretty solid. I think I'd probably appreciate it more if there weren't any vocals over it. It's the super lo-fi aesthetic that's rubbing me the wrong way I think. The rough mixing follows the theme of the skit from the end of the preceding track, so that's kinda cool. It's just not particularly entertaining to me. Anyway, the opening verse from Scuare is pretty solid. Same goes for the sung hook from Rav. The second verse from Bill was really well-written, but I've personally never really been into the pitch-shifted JINZO THE TRAP LORD persona. I don't really think anything about this song is bad at all; it's just not really something that I can say I'll be listening to again in the future. It's an okay song though.
This album is really goddamn great. In fact, I think this is the best EXOCIETY release I've ever heard. They've put out a lot of shit that I haven't gotten around to listening to yet, but still. This is one of the better albums that I've heard all year. I'm really starting to get into these guys. I've always liked them to some extent, but I've been listening to them a lot lately, and this is my favorite project yet. I think this is a gigantic leap in quality from NEW MOON & Solar Flare. The best thing is that I don't think anyone here was completely out of their league. Everyone involved had at least one song where they kinda stole the show, but it never felt like anyone was being held back. I love the chemistry they have. They seem like really good friends, and shit like this reminds me of how lonely I am, but that's neither here nor there. It's cool that EXOCIETY has been releasing these collaborative projects, and it has me wondering if this trend will continue or if they're just gonna focus on solo releases from now on. Either way, I'm looking forward to whatever comes next. This shit is really fucking dope. Don't sleep on it.
FAVORITE SONG: THROUGH THE FOG
LEAST FAVORITE SONG: BELONG
SCORE: 87 (A-)