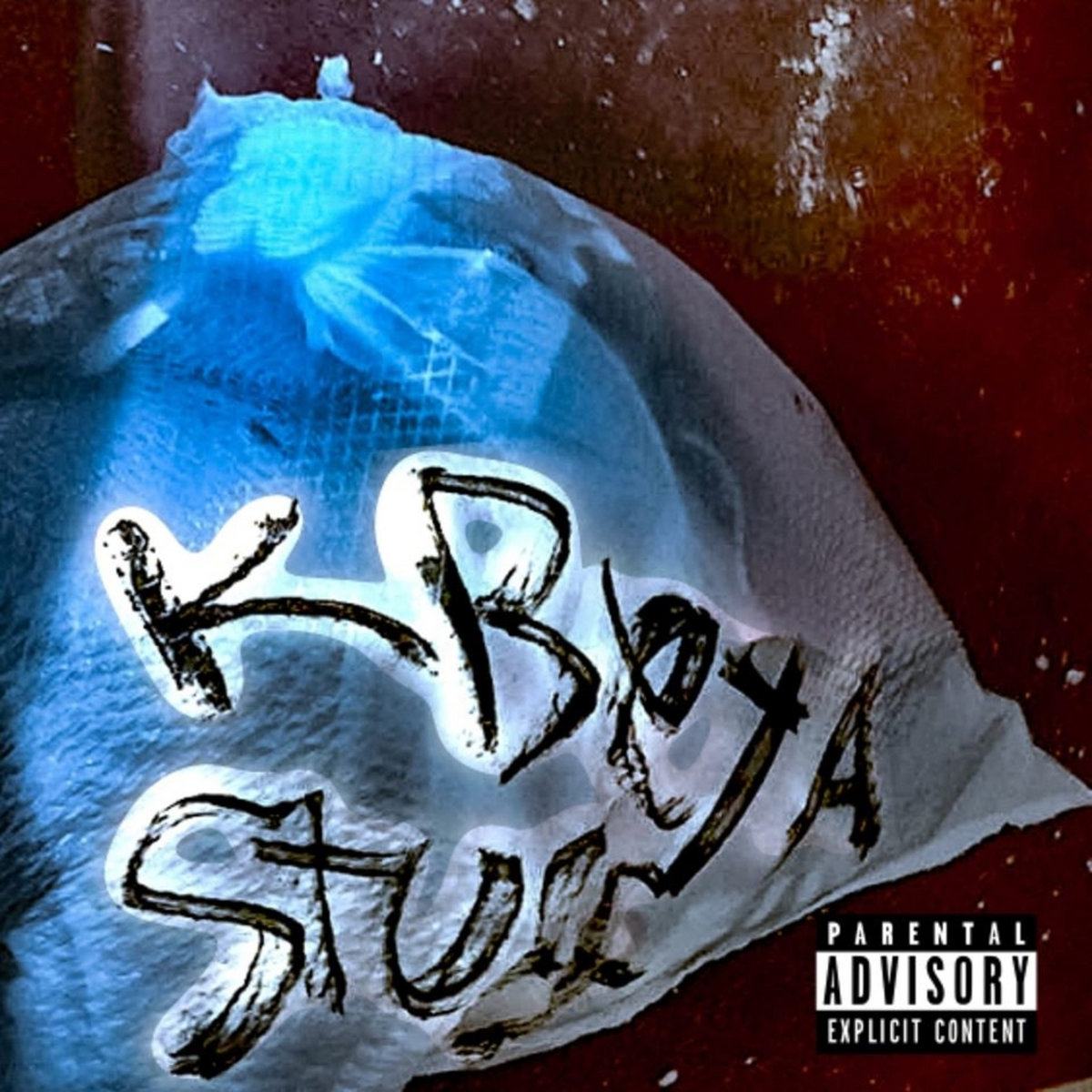 This extended play was released on April 21st. K-Beta is an artist I became familiar with late last year when I checked out his EP,
See You in Hell, Coward
. It ended up being one of the better projects that I'd heard that year, and it also introduced me to a lot of other dope artists, like
Willie Waze
& Mental Stamina. He's a really talented artist, and he associates with a lot of great lyricists. I'm hoping this project will be around the same level of quality as the aforementioned EP, if not better. We'll see. Every song is self produced.
1. Bacc 2 Chuuch featuring FeathaW8
My favorite aspect of this song is easily the production. I think this beat is fucking awesome to be honest. FeathaW8's performance was alright, but I found it kinda strange how he kept using a bunch of different slurs. He used the F word, as well as the ableist R slur, and I think I even heard the sinophobic C slur at one point, although I may have misheard. I don't know… Aside from that I don't think the verse was bad, but at the same time it's not like it was really that impressive either. I still like the song a lot though. As I said, I think the production is awesome. I would've preferred to hear K-Beta rap over it himself, but FeathW8 wasn't too bad. The song's still pretty good to me.
2. DTLR 2 featuring Big Benz & KvnLee
Much like the preceding track, This track has a really dope, kinda throwback sounding Boom Bap instrumental. This time K-Beta handled the first verse, and he killed it.
I'm makin' strides, my sins live in these rap tunes
From when I was sleepin' in gyms and public bathrooms
Had to assume liability and build to be
The force against lower self's intention of killing me
His flow isn't super flashy or masturbatory here, but at the same time it still sounds really smooth. I love it. It's like he's got all the fundamentals of rapping mastered. The second verse is performed by Big Benz, who immediately reminded me of Ruste Juxx as soon as he started rapping. I just think their voices sound very similar. His verse ended up being really great. That closing couplet was dope. The final verse from Kvn Lee was really tight too. The song really feels like a cypher. Everything about it, from the structure of the verses, to the lyrics, even to the production, elicits the image of three dudes standing in a circle trying to outdo each other. Personally, I think K-Beta had the best performance here, but the features held their own as well. This shit is dope.
3. Step featuring Mac Dallaz
This is the first major highlight on the project for me. I really love the production on this track. It's a jazzy, yet hard hitting boom bap beat. It reminds me of The Low End Theory. The first verse is really great, and the hook from Mac Dallaz is actually pretty awesome too. The second verse is even better than the first one though; he killed that shit.
Winter bring the worst out the best of 'em
Benevolent, stretch thin, less of it to go around
Low morale in a better sense, settle in
Similar to sediment below the ground
The structure of this track is pretty straightforward. There's just two verses and a hook. I love it though. I don't really dislike any aspects of the song to be honest. K-Beta killed this shit, and I love the beat. I think this one is dope as hell.
4. Triclops featuring T. Lucas, Lord Betta & Mic Lungz
This song stood out a lot from the track listing due to the features. I was unfamiliar with most of the artists involved in this project, but I actually know about two of these guys. Lord Betta was on K-Beta's EP from last year, and I know about T. Lucas thanks to his work with
Substantial
. He fucking slaughtered the first verse on this song too. He was rhyming his ass off. This is another highlight for me. The beat kinda reminds me of Joey Bada$$'s Survival Tactics. I feel like
Dope KNife
would sound perfect on this song. Much like DTLR 2, this song feels like a cypher, but it's also more aggressive. DTLR 2 sounded like three friends rapping with each other and having a good time. This song sounds like three dudes trying to murder each other. T. Lucas had my favorite verse personally. They all murdered this shit though. I don't think I'd heard of Mic Lungz before listening to this, but his verse was awesome as well. I like his voice a lot. Again, this is one of my favorite tracks. I think it's dope af.
5. Ain't Too Many featuring Ali Kulture & DNOC
The beat on this track sounds pretty different from the others. It's a lot lighter, and breezier sounding in my opinion. It sounds more danceable than the others too. The first verse from Ali Kulture was pretty solid, but definitely not one of my favorites. I think the writing was cool, but the flow kinda left something to be desired.
We pay no respect to your destination
You bite the hand, that's damnation
Saw a red beam, gotta laceration
Money and pride, a deadly combination
I assume that's DNOC singing on the hook. He's not a bad singer or anything, but the melody just isn't that enjoyable for me. It's solid though. That second verse from K-Beta is easily my favorite aspect of the song. I think he killed this shit honestly. His flow is smooth as hell.
It's a grave and a refuge
When there isn't anything left to lose
The best refuse, we refill the cup
Fight with our flesh, bruise while the weak shrivel up
Crippled under minimal pressure, so insistent
And eager, only to put up no resistance
I can't decide whether or not I like this song. I didn't really start enjoying it that much until the second verse started. This definitely isn't bad, but I don't know if I'd return to it. It could definitely be salvaged with a remix, but I don't think I'd return to the version here. It's an okay track though.
6. Pop Jewels
This is a major highlight for me. I think it has some of the most detailed production on the record, and the writing from K-Beta is phenomenal. It's definitely one of the best songs I've heard from K-Beta period, and it's probably my number one favorite solo track from him. The rapping here is fantastic.
While I'm asleep I take
Full advantage of the rest, I dream while I'm awake
I break myself out of constructed matters
Of mental confinement, counterproductive patterns
I'm a Latter Day sinner, seeker of the master
The pasture separates a preacher from a pastor
The hook features some additional vocals from someone named unspeakableG, who did a pretty nice job. The second verse is just as good, if not better than the first one. The writing is superb.
The hope to which youth cling when it seems
Like a dead end led them to dream bigger dreams
In between good & evil is judgment upon which
Decisions are made, from which one gets
Punished or rewarded, to make it or to fail
Is the way a child learns to weigh it on the scale
The frail make no attempt to lift it, it's
Measured by a ratio of risk to benefit
This is easily one of my favorite K-Beta songs. I have zero gripes with it at all. This shit is dope af.
7. Old Manassas featuring Bucky Dolla
This song has one of the more interesting beats on the project, and I actually really fuck with this Bucky Dolla guy. He has a good voice, and I this his flow is great as well. The beat sounds like it samples a song from an old cartoon. The first verse from Bucky Dolla is great, but, once again, K-Beta came through and slaughtered this shit. This is another one of my favorite tracks to be honest. I think it's awesome. The rapping is top notch, and the weird ass sample works surprisingly well. I have zero issues with it. This shit is dope af to me.
8. Kool Disco Dan featuring Rasi Caprice & The Fairy Flutist
This track has another really nice beat; the melody is very catchy, and I think the additional instrumentation from The Fairy Flutist is really nice. There's a really heavy bass hit that comes in around the 52 second mark and it's so resonant that it almost drowns out the vocals, but not completely. It sounds really awesome. I love it. Rasi Caprice's performance is really dope too. My favorite aspect of this song is just the production, but nothing about it is bad to me at all. I think a verse from K-Beta himself would've been the cherry on top, but this shit is still really goddamn good to me. I think it's dope as hell.
This is yet another really goddamn great project from K-Beta. I actually don't know which of his projects I prefer. I think he has a lot of different skills on display here though. I was super impressed by the production—I'd probably have to say that these beats are a step up from the project I heard last year. When it comes to the features, I was more blown away with the previous project, but this one had some major highlights. Mental Stamina was the standout feature from See You in Hell, Coward, and I'd say that T. Lucas was the star this time around. As always, K-Beta slaughtered every verse he performed here. I think this project is a bit more balanced overall, and it may have something to do with the more dense track listing. I think a lot of it has to do with the production though. The previous project had great rapping and good production. This one has great rapping and great production. They're really neck and neck overall, so it's hard for me to say which one I prefer. I'd probably change my answer depending on the day. This shit is fire though, and I don't really have any consistent gripes. I'm ready to hear more. Don't sleep on this one.
FAVORITE SONG: POP JEWELS
LEAST FAVORITE SONG: AIN'T TOO MANY
SCORE: 86 (A-)