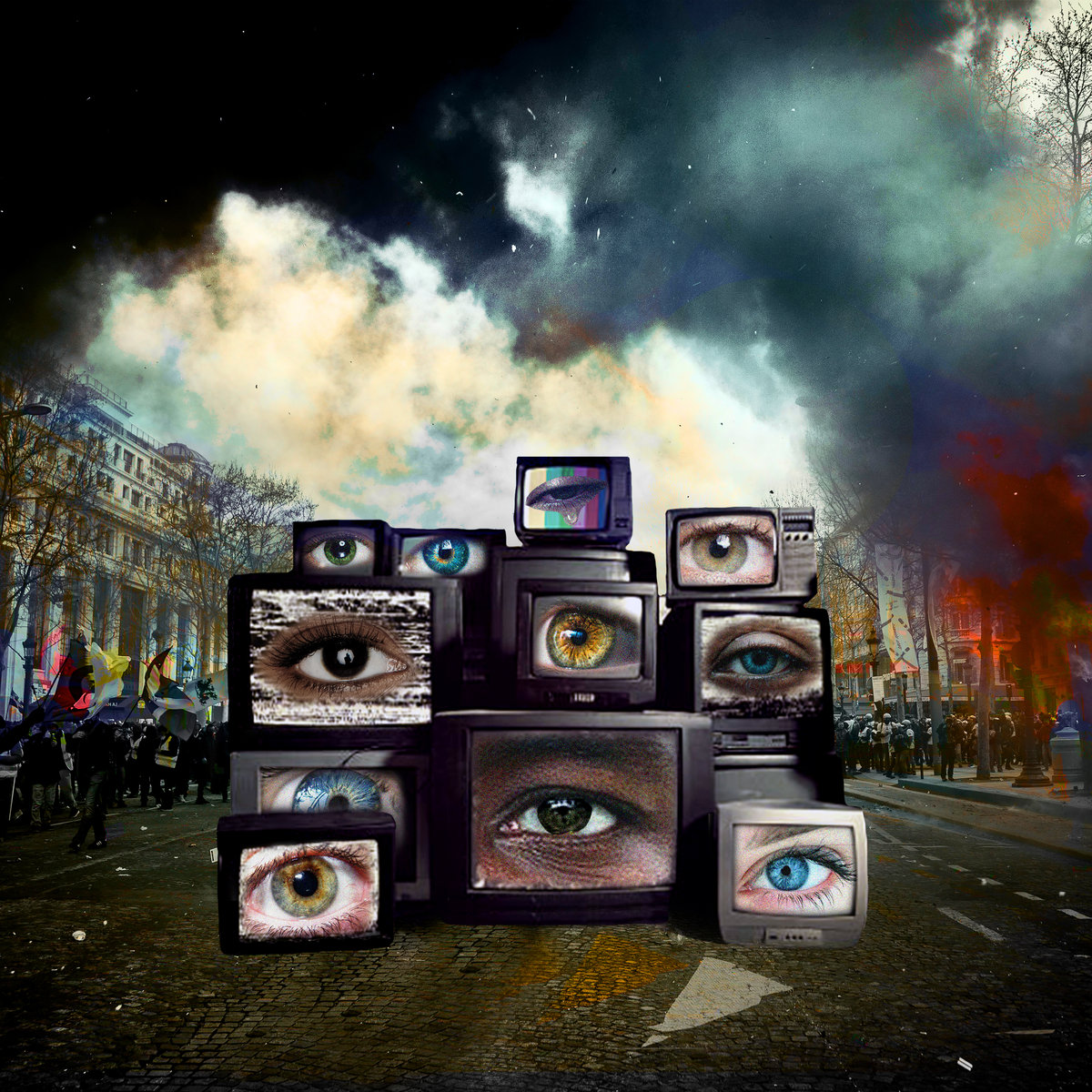 This extended play
was officially released on June 26th this year, but
Kemba
was nice enough to send it in advance to people who requested it on Twitter. As you may have guessed, it's inspired by the brutal police violence that has swept the United States recently. Well, I mean… The police have always been needlessly violent, but it hasn't really been at the forefront of the mainstream media's attention until the past month and a half. There are protests not only in every single state of the US, but also in other countries in Asia & Europe, hence the title. I'm hoping we keep our feet on the necks of the establishment in order to demand actual change, but we'll see what happens.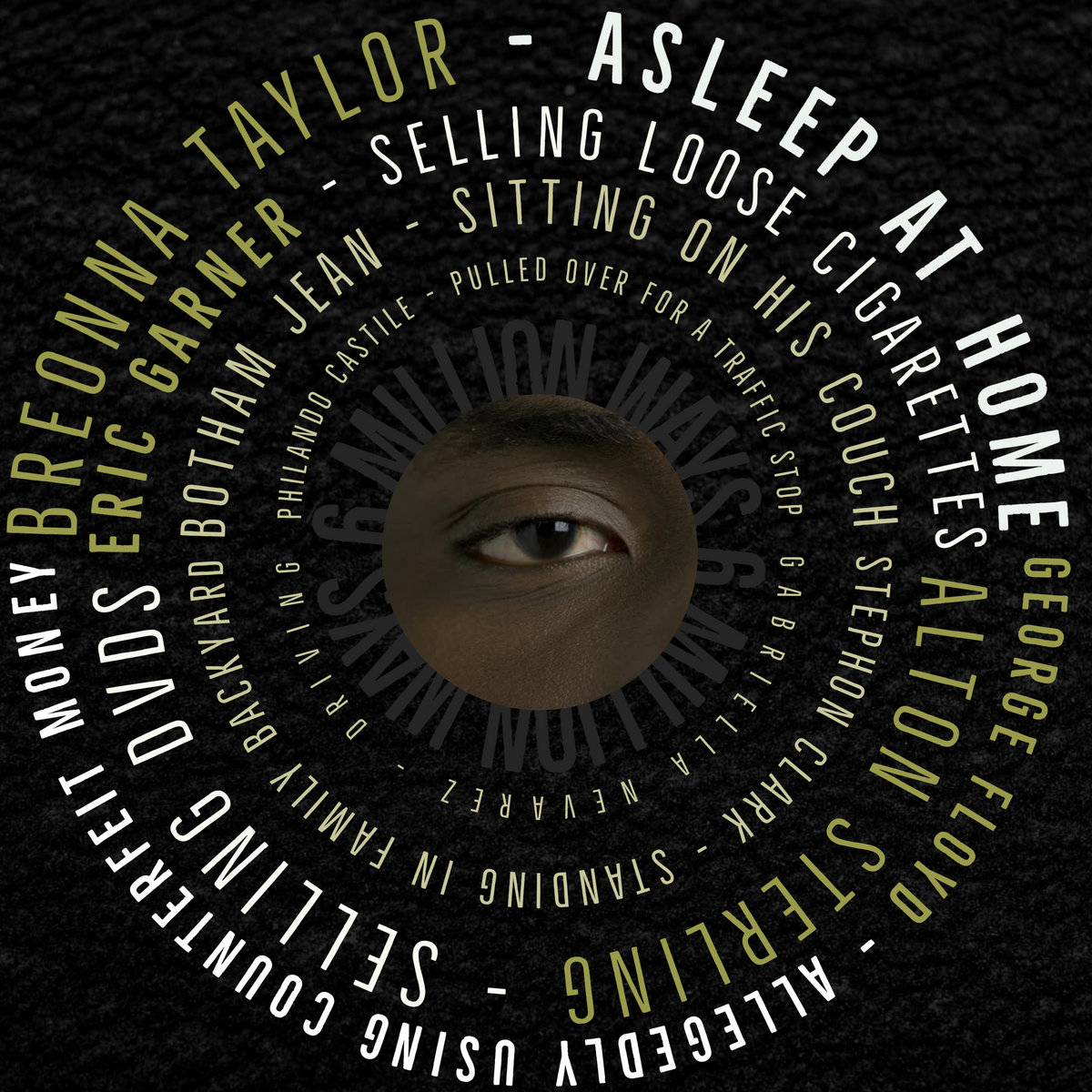 Kemba is working on extended play entitled The World Is Watching, and I guess this is the first single for it. I'm not actually sure if the other singles he's dropped this year are gonna end up on the final version of the project, but we'll see. Anyway, this song is fantastic. You can tell he really put a lot of thought into it. In regards to the song, he specifically mentioned that he was trying to highlight the cyclical nature of police violence, and I think he pulled that off perfectly. The fact that he wrote this song 4 years ago and it's just as timely as ever just solidifies that aspect even further. I think what really makes it work is that the verse ends the exact same way it started.
Cops had a small altercation and tee'd off on him

Spectators screaming and pleading to ease off of him

Damnit, there's 3 on top, he's panicking

Panting to breathe, damaged in need of oxygen

Man handled and beaten, he's bleeding and leaving consciousness

Doing his best to scream with a copper's knee on esophagus
Again, this was written in 2016, and if you told me this was written specifically about George Floyd I'd believe it. The video for the song just makes it even more powerful and emotionally devastating. The song pisses me off. Not because of anything Kemba did. The song is great. It's just super frustrating because it highlights the unfortunate fact that nothing ever seems to change no matter how many times this happens. The song itself is fire though. Don't sleep on this one.
2. I MIGHT DIE FOR THIS WHILE Y'ALL PLAYING produced by Alexander Lewis & MYGXD
This and the following track were a very unexpected change of pace for me. I typically expect that more toned down, lowkey, kind of somber aesthetic whenever I listen to Kemba, but this shit right here is very energetic and aggressive. It almost didn't even sound like Kemba at first. The horns make this beat sound really anthemic, like something I'd hear in a stadium. Kemba killed the first verse here too.
Pulling out a dolly like I'm Pitbull

Why these niggas work in our hoods 'causing havoc

Grabbing niggas by the neck like you're The Big Show

Swelling up my lymph nodes

We aint get to fully rinse off the Flint water

This is Willie Lynch daughter's son carrying that ritual
The melodic hook is really catchy too. Something about this song just reminds me of Graduation-era
Kanye West
for whatever reason. I don't know. Maybe it's just me, but that's what came to mind. I just love how explosive and grandiose this track feels. The second verse is awesome too.
If I die just plant a tree and mix the ashes

I wanna help provide air for the masses

Free my soul of these inanimate attachments

I don't want no distractions when the empire crashes
That line about wanting to provide air for the masses feels so tragic when you think about it within the context of George Floyd's murder. It's just 94 seconds long, but I think the song is awesome honestly. This track is dope as hell.
3. THE GET BACK (RIOT) produced by Comp Keyz
This might actually be the most aggressive, energetic song I've ever heard from Kemba. It's basically a Trap song. I think it's flawless. The way he sampled the protest chants is awesome, and the production is hard as hell. The hook is super catchy too.
Finally I think we got to a point in our lives where we don't just wanna survive

We fighting people that don't really want us alive & they got a gun on their side

I'm getting tired of seeing a mama like mine on CNN crying, her little one died

Now I'm realizing somebody's lying and niggas got something to hide
The song is just under two minutes in length, so there's only one verse, but he fucking killed it.
I look like Jesus in 4K

I run my fingers through 4C

Bitch, I ain't comin', this foreplay

They coming at me like 3D

They skipped my story like 2K

Now all my people on one team
The song isn't super creative in the grand scheme of things; it's just a super well done attempt at Trap-influenced political Hip Hop. I think he nailed it. This shit is dope af.
4. STAND produced by Frank Drake & BrassTracks
This is my favorite song on the project. It sounds more like what I usually expect from Kemba. I guess it probably has a lot to do with Frank Drake producing it because he usually does most of Kemba's stuff. It's a very somber, melodic song. I love the production, and I think Kemba's vocal performance sounds super emotional and moving.
I'm fully aware that I'm not perfect, but I try

I still try, I still try

You can see my feelings on the surface, I can't hide

But I still try, I still try
If the previous track was anger and rebellion, this song is pure grief and mourning. The writing here is heartbreaking, and the production sounds like it was performed by a full fuckin' orchestra.
I don't even really wanna get to know you

Statistics show one of us might go soon

No, I don't even really wanna get to know you

Because I can't take no more heartbreak
This is one of the best songs I've heard all year to be honest. I probably say that a lot in general whenever I hear an amazing track, but this shit is really phenomenal. There's not a single aspect of this track that I don't love. It's dope af.
Honestly, I think this project is amazing. Since there are only four tracks there wasn't really a lot of room for error, and he thankfully didn't miss. Honestly, as a full project, I think this is the most I've enjoyed any of Kemba's releases. This shit is really well done. The entire EP is exactly eight minutes and forty six seconds long. I don't know how long he was working on this because one of these songs was written in 2016, but the fact that he put this thing together in about a month is super impressive. I love this thing, and I can't wait to hear more from Kemba. Don't sleep on this one. It's dope af.
FAVORITE SONG: STAND
LEAST FAVORITE SONG: 6 MILLION WAYS
SCORE: 92 (A)