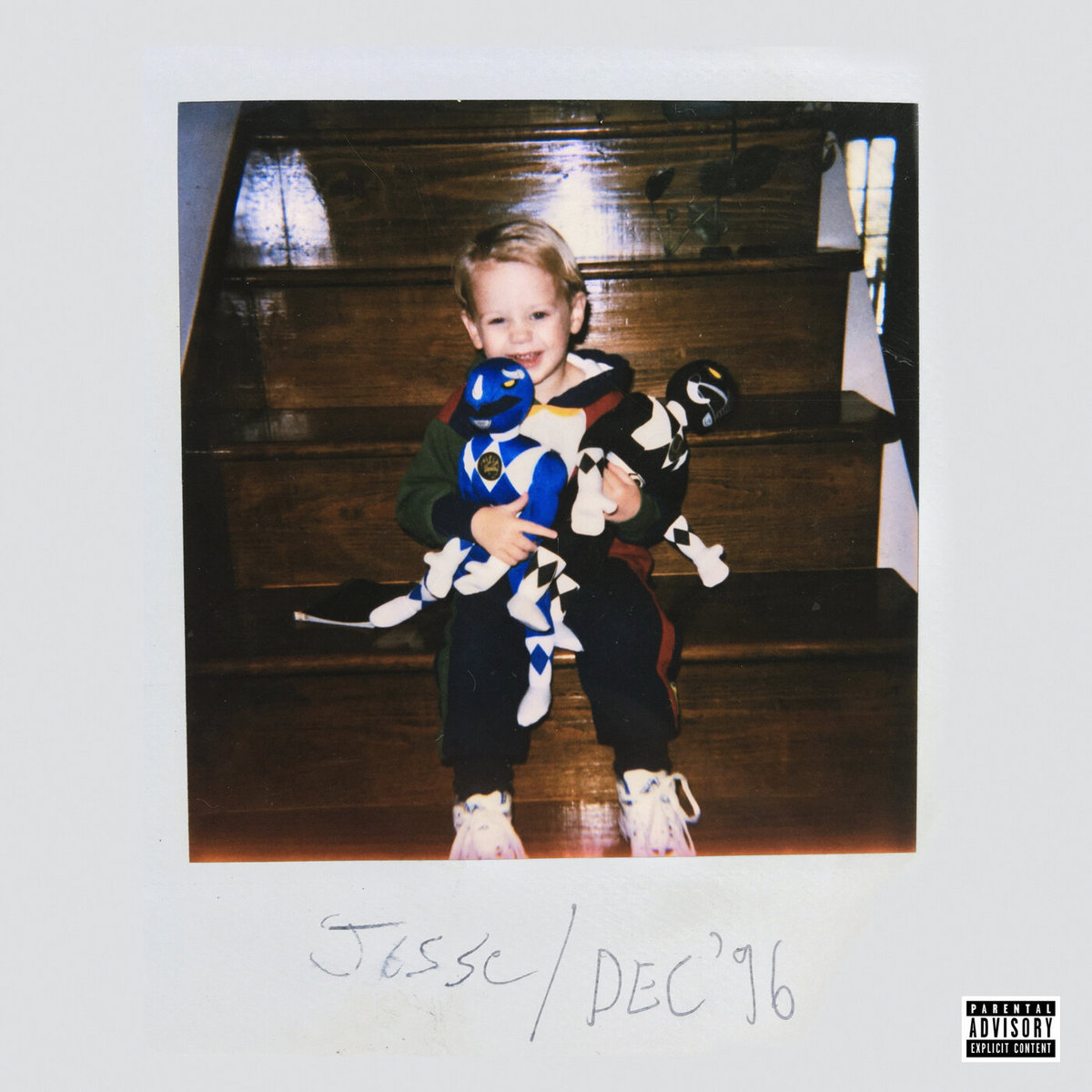 This EP
was released on January 5th in 2021. This was one of the first releases of the year that I heard. My first introduction to SeKwence was his album from last year,
BLOOM
. I really dug that record, and I went on to love his collaborative EP with
Ruci
even more. He also released an EP with a producer named no.pulp entitled LATELY, which was great, but I unfortunately didn't get around to covering it. Considering how much I enjoyed everything else I'd heard from Sek, I thought I'd end up really digging this one. He was hyping it up as some of his best work, so I knew to expect greatness.
I can thankfully confirm that SeKwence knew what he was talking about when he said this was his best work. There's not a single track here that I dislike, so I'll write about the full thing in the proper order of the track listing. The project begins with Reflection.28, which is a major highlight for me. In fact, this is one of my favorite songs SeKwence has ever done. The production from Klsr here is absolutely gorgeous to me. It sounds like what'd play in my head as I'm chilling at a lake house. It just sounds like the state of being carefree in the form of music. I love it. It's pretty much a love song, and I think it's really well done. It sounds genuine. It's not one of those shitty Chris Brown type of songs where he sees a girl in the club with a fat ass and tells everyone he's in love. It sounds like SeKwence is rapping about someone who genuinely brings him a lot of joy.
I'll never forget the way it felt in the Summer
The drug was strong, I watched us turn to distant lovers
Her touch a blanket, that's my safety when it's storming
And I'm so fuckin' thankful that she knows she's so important
She just fill the void, and I don't ever feel alone
My inspiration for creatin', turn my feelings into songs
I'm tryna write like every wrong
Everything about this track is beautiful, from the production to the sentiments exhibited in the lyricism. I think it's dope af. It's followed by WeatherMan, which is the shortest song on the project. Once again, the production here—this time from Kluse—is very warm and happy sounding. It sounds like a sunny day. I love it. SeKwence's rapping here is really great too. I feel like he's always able to give a very clear look into his state of mind. It's like I know exactly what type of person he is just based off what I've heard him say in his music.
It's simple: get this money 'til I'm dead
And keep a little something to keep the problems off my head
That shit is real life, and so I can't ever fabricate
It took my brother, couldn't even make the service; I was faded
No excuses, I was jaded tryna feel something
If it ain't straight from out the heart then I don't feel nothin'
This is for my brother steady weighin' on the scale
So in the cages every day's a livin' hell
At this point on the project I kinda started noticing a loose pattern of him dedicating music to his loved ones. Obviously the first track was for his significant other, and this one's for his brother. The following track is called Generations, and this one's kinda dedicated to his whole family. I love the magical sounding production here from manwithnoface. The dreamy instrumental makes me feel like I'm floating in a giant pink bubble. SeKwence's flow feels a bit more energetic here than it usually does. His voice also doesn't sound as raspy as usual.
Been down bad, was at the bottom of the rut
But we ain't never fall in shit, we ain't never gave a fuck
Was6p? You know that blood run deep
Through generations, this a fam with no tree
The second verse is performed by an artist I'd never heard of before named Swade, and I really enjoyed it.
Lock key, boy I'm fly with the pen
Tryna monetize my purpose, turn my "why" into M's
But I'd rather walk to heaven than to die in a Benz
Get the money, then divide and multiply with my friends
This really not a game to me, mama ain't ashamed of me
No, I ain't a gangsta, but I'm everything I claim to be
I just heard the beat and this was everything that came to me
We was just some youngins, look at everything we came to see
He killed this shit to be honest. I think the song is dope as hell overall. The penultimate track is called
Spiral
, and it's yet another highlight. I think
Dweeb
provided one of the best beats on the project here. It's really soulful and warm sounding. It actually kinda sounds like something that Ed Glorious might've made for that latest
Teller Bank$
album. I think SeKwence spits one of his best flows ever on this track too.
So what's love when it's one-sided, and the feelings don't get reciprocated?
I could spiral down quick, that's why I'm jottin' with this pen
Tryna leave a mark up on this shit, and leave a legacy behind
I know that legends never die, plus I got plenty faith and so I'm doin' fine
The song is pretty short, and there's only one verse, but everything here is just really well done. I think it's dope as hell. The closing track is more of an outro interlude type of thing than a full song. The production from
Killer Kane
is really nice though. It's called
Thank You
, and it's basically just SeKwence talking about his love for his fans and what he does. It sounds like he really has a lot of fun with this shit. I can tell from this track that this is really what he wants to do with his life and it's making him happy, so that was nice to hear. I enjoyed it even though he doesn't rap here at all. I think it's dope.
This project is dope as hell. I think this is the best thing I've ever heard from SeKwence. There's not a single track here that I dislike. However, now that I'm thinking about it, I genuinely think I've liked every single song I've ever heard from him. Even though it's a pretty short project, I don't think it sounds incomplete or anything. It just sounds very focused. I was getting strong themes of love and appreciation for the people and things that make SeKwence happy in life, so it's a very heartwarming, joyful listen. I don't really have any consistent gripes with this project. It left me wanting more, but considering the fact that this is the fourth project I've heard from him in less than 12 months, I don't think I'm gonna be waiting too long. Check this shit out and let me know what you think. I think it's really great.
FAVORITE SONG: REFLECTION.28
LEAST FAVORITE SONG: WEATHERMAN
SCORE: 89 (A-)